Chance for your company on a V8 bonnet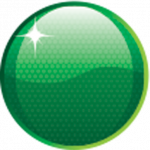 Fujitsu V8 Supercars Series team Miles Racing is holding a silent auction to raise money for the Princess Margaret Hospital for Children.
Advertising space on the bonnets of the team's two Falcon BFs will be auctioned over the next 24 hours, with the highest bidder getting prime positioning on the cars at this weekend's Fujitsu round at Barbagallo Raceway.
CLICK HERE to go to the Miles Racing website and make your charitable offer.
100 percent of the proceeds will go to the Princess Margaret Foundation.
The silent auction ends tomorrow (Friday 11.59pm Perth time).
The Princess Margaret Foundation is dedicated to improving the quality of life of all sick West Australian children. Increased demand on the hospital's facilities, and the rapid advancement of modern medical technology, means realising this goal is a never-ending task.