Tander: Don't change Barbagallo layout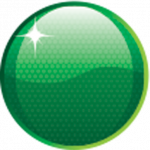 Western Australian V8 Supercars star Garth Tander says that the planned revamp of Barbagallo Raceway should not include any changes to the track's seven-turn layout.
The V8 Supercars Championship returns to the 2.41km circuit this weekend after being dropped from the 2010 calendar at the last moment.
At the time of the axing, V8 Supercars stated that it had offered the services of its own track design team, headed by Mark Skaife, to remodel the venue as part of its failed proposal to the Western Australian Sporting Car Club.
The circuit has subsequently rejoined the championship thanks to a $10.5million cash injection from the Western Australian government, which will see a new pitlane and pit facility constructed on the inside of the circuit in time for the 2012 event, but no changes to the track itself.
"I don't think the track layout itself needs to change at all – I think the layout is fine," Tander told Speedcafe.com.
"Everytime we've gone there it has provided exciting racing. It's a short lap, but we go to plenty of places with a short lap.
"Certainly from a safety point of view there's a few things that could probably be upgraded – but that's the same for a couple of other circuits as well."
Tander also defended the circuit's current facilities, which were described by V8 Supercars operations manager Shane Howard as "third world" last year.
"We need to make sure that the pitlane is at the level required for doing pitstop races for both fuel and tyres, and also ensuring that the fan facilities are what is expected," said Tander.
"But Barbagallo's current facilities are not the worst in the championship.
"I think the race track was unfairly used in a political game to gain some money last year, and it was said to have poor facilities – which I don't think is the case at all.
"I think there are plenty of other places that we go to that are worse than Barbagallo."
Tander believes that the reaction to losing the event last year is an indication of the popularity of V8 Supercars in Western Australia.
"The series has long prided itself on racing in every state in the country, and it was a major kick in the face for the WA fans when they (V8 Supercars) turned their back on that," said Tander.
"WA is a very parochial place, it's very isolated – it's the most isolated capital city in the world.
"Clearly the WA people don't like it when they lose major events. We saw that with Rally Australia and we've seen that in the past with the Johnnie Walker Classic golf tournament as well.
"V8 Supercars is seen as a major event, and they felt offended when it was taken away.
"But that's in the past now, and we can look forward to the event having an exciting future, starting with this weekend."
Click below for Speedcafe.com's Trading Post Perth Challenge Race Guide