Royal wedding forces change in comm box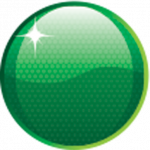 Network Seven has been forced to change its commentary line-up for this weekend's Trading Post Perth Challenge at Barbagallo Raceway.
Due to regular caller Matt White playing a prominent role in Seven's extensive coverage of the royal wedding, all-rounder Aaron Noonan will step into White's chair for the weekend.
Noonan will co-call the race with regular commentators Neil Crompton and Mark Skaife.
"I would have never thought that Prince William's wedding would give me another chance in the commentary box! It's funny how the world works," Noonan told Speedcafe.com.
"It's cool to be given the keys to the car while Matt White is off doing other things.
"I always enjoy calling the other categories and that keeps me busy, but there's nothing like being there for the main V8 races in the big box with the boys.
"And what a great round to return for. Perth hasn't been on the calendar for a while, we've got a mixture of hard and soft compound tyres and we've had five winners from six starts. We couldn't ask for a better way to kick off the series.
Noonan is no stranger to big chair, having called selected events in 2009 and 2010, including the Bathurst 1000.
Besides his V8 Supercars duties, Noonan will also commentate the support races. On Saturday, he will team up with Jack Perkins for a live V8 Utes race, as well as a Superbikes race.
On Sunday, another Superbikes race will receive live coverage, as well as a Carrera Cup race. Skaife will co-call the Porsches with Noonan.
The Trading Post Perth Challenge will be held this weekend at Barbagallo Raceway. See below for Network Seven's V8 broadcast times. (Please check your local guides)
Saturday, AEST
2pm – Race Xtra (V8 Utes and Superbikes)
3pm – V8 Supercars Race 7
Sunday, AEST
1pm – Raceday Xtra (Carrera Cup and Superbikes)
2pm – V8 Supercars Races 8 and 9
Click below for Speedcafe.com's Trading Post Perth Challenge Race Guide