Review of Speedcafe.com's Pirtek Easter 5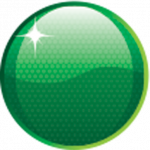 Speedcafe.com's Pirtek Easter 5 – five of the top moments and memories of the 2011 V8 Supercars Championship – was rolled out over the five-day long weekend.
After just three championship events and one non-championship meeting, V8 Supercars continues to produce exciting and unpredictable outcomes. From the opening event at Abu Dhabi and James Courtney's huge comeback, to Shane van Gisbergen's maiden V8 win in New Zealand.
See below for Speedcafe.com's selection of the five best moments and stories of 2011 so far, and feel free to offer feedback by going to Speedcafe.com's Facebook page or by sending an email to [email protected]
You can also vote for your favourite Easter 5 moment in the Pirtek Poll (on the right of this page).
Speedcafe.com hopes you had a safe and enjoyable Easter break. Now, the countdown to christmas holidays is on!
The Pirtek Easter 5 is proudly supported by Pirtek, and Speedcafe.com's growing list of platinum partners including Vodafone, Jack Daniel's Orrcon Steel, Castrol EDGE, HDT, IRWIN and Norton 360.
Speedcafe.com's Pirtek Easter 5, Clip 1, James Courtney v Jason Bright
Speedcafe.com's Pirtek Easter 5, Clip 2, Kelly Racing's first V8 win
Speedcafe.com's Pirtek Easter 5, Clip 3, Shane van Gisbergen's first V8 win
Speedcafe.com's Pirtek Easter 5, Clip 4, Jason Richards
Speedcafe.com's Pirtek Easter 5, Clip 5, Lowndes, F1, Bathurst
Click below for Speedcafe.com's Race Guide for the next V8 Supercars event – the Trading Post Perth Challenge