Kip Foster rates his fifth title as his best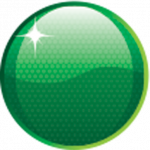 Western Australian Kip Foster rates his victory in last weekend's 49th National Sprint Kart Championships at the Cockburn International Raceway as the best win of his career.
Having already won four national titles, Foster knows what it takes to win at the prestigious event and the 34 year-old drew on this experience to claim the Clubman Heavy crown in his hometown over the Easter break.
"Over the years I've learnt that the more pressure you put on yourself the more you get wound up and either don't enjoy the moment or even worse don't get the desired result," said Foster.
"Coming into the event I did a fair bit of testing with my team-mate Adam Levi (who started on pole position for the final and finished fourth) and knew we'd both be there or thereabouts which took a bit of pressure off from the start.
"When we qualified one-two and were both starting on the front row for the final I knew we were in the box seat and I went out there for the final to do the best that could which turned out to be enough to win.
"I got the jump at the start of the final and was able to pull a gap while Adam battled with some of the guys behind me, from there I knew I had some really good speed and was able to maintain a good gap at the front of the pack."
Foster's first national crown came more than 15 years ago and with his most recent title being won in the Formula Yamaha category at Mount Gambier in South Australia in 2000 it has been a long-time between drinks for him.
"It's been quite a long time between major victories for me, let alone a national title," said Foster.
"For the past few years I've been around the mark but haven't been able to get that extra edge on the opposition, some of which are now half of my age, so it is good to prove that I've still got what it takes."
With next year's National Championships being held in Darwin Foster has already declared that he will be a certain starter in the 50th running of the event.
"Even if I didn't win this weekend I'd still be going up to Darwin, I love the place," said Foster.
"The track is one of the best we've got in Australia and I'm already really looking forward to defending my championship there next year."
Unfortunately for remaining three members of the Foster family who were competing at the event (Kip's wife Kerry, son Scott and nephew Lee), their championship campaigns ended on the sidelines with all three failing to finish the final in their respective categories.