Gaunt switches teams for Perth Carrera Cup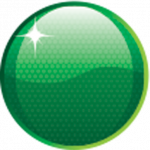 Daniel Gaunt has switched Carrera Cup teams for second round of the 2011 Porsche Carrera Cup at Barbagallo Raceway this weekend.
The New Zealander will drive a 911 GT3 Cup prepared by Melbourne Performance Centre with sponsorship from Hollinger Engineering and MPD Dairy Products.
The team that entered Gaunt in the first round at Albert Park last month, Triple X Motorsport, has elected to step down from the championship.
Currently second in the championship, Gaunt's deal with MPC is a one-off.
With a huge gap between this weekend's Perth round and the third event at Townsville in July, Gaunt is hoping to secure more funding in the mid-season break to continue in the championship.
"We have some good support from Hollinger and MPD Dairy Products, but we're looking for support to do the remaining rounds," Gaunt said.
"There's a big break between the rounds, and with the financial year ending between them, I'm hoping that will help keep me going."
This is Gaunt's debut at Barbagallo Raceway, but he is confident he can get on top of the track quickly.
"It's my first time in Perth, and from the in-car vision and data I've looked at, it looks fairly straight forward," he said.
"Obviously, each track has small characteristics that reward knowledge, but with a couple of practice sessions, we should be OK come qualifying.
"I'm second in the title, and we want to beat Bairdo (Craig Baird). He's always there week in-week out. He's always finishing races, so he's the man we need to beat."
Mark Skaife, Simon Middleton and Paul Kelly are the only differences compared to the field that was seen in the opening round of the title at Albert Park.
The celebrity car that Skaife drove is being rested, while Middleton has elected to sit out the round. Under Carrera Cup licence rules, 'elite' drivers are permitted miss one race during the season without penalty.
Christchurch-based Kelly will make his season debut after he opted to miss the Albert Park round after being affected by the recent earthquakes in New Zealand's south island.
Porsche Carrera Cup will contest three 17 lap races over the weekend. Craig Baird currently leads the title from Gaunt and Steve Richards in equal second place. Max Twigg leads the elite driver title.
See below for pre-Carrera Cup news video.