Fujitsu V8 team considers relocation to Perth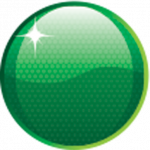 Fujitsu V8 Supercars Series team Miles Racing is looking at moving its V8 race team to Perth, West Australia.
Team boss Wayne Miles team is currently in Perth on a reconnaissance mission to consider the relocation of their team to WA in the near future.
Currently a two-car team based on the Gold Coast, Miles Racing is seriously looking at Western Australia as a base to call home.
With aspirations of competing in the main V8 Supercars Championship in the near future, Miles says that WA is a serious possibility.
"We are young team with no apprehension about competing at the top level in the very near future, either here in Australia and overseas," team owner Miles said.
"Our future plans are flexible, and all of our current research has us seriously considering Western Australia the base for our future headquarters.
"All areas within the Perth region being assessed in relation to logistics, available services, along with Government and private support which will be critical in many ways, but not necessarily just with regards to funding."
Miles Racing is currently a two-car team in the Fujitsu V8 Series, headed by young drivers Chaz Mostert and Ash Walsh.
Click below for Speedcafe.com's Trading Post Perth Challenge Race Guide