FIRST PICS: Greg Murphy's new look Pepsi car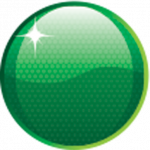 Pepsi Max Crew driver Greg Murphy will sport new colours at the Trading Post Perth Challenge in Perth this weekend.
The #11 Pepsi Max Commodore has received its first livery change for 2011, with a design by Sydney-based tattoo artist Jeremy Hession debuting in Perth with a new darker look featuring black, grey, yellow and blue .
The livery will change twice more this year, with one of the changes being designed by the public in a competition called 'Skin it to win it.' The winning design will be the livery the Pepsi car competes in at the Supercheap Auto Bathurst 1000.
Driver Murphy is stoked with the new scheme.
"It definitely has a different feel to the original livery with more dark and urban colours at play," said Murphy.
"We divided opinion with the first livery and I hope we do the same again – that's a big part of what the Pepsi Max Crew stand for.
"I'm looking forward to getting behind the wheel this weekend as we've started to pick up some good form over the last few races."
See below a video of the livery being created. The Trading Post Perth Challenge will be held this weekend at Barbagallo Raceway.
Click below for Speedcafe.com's Trading Post Perth Challenge Race Guide