Dr Carl Le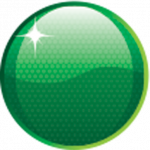 The Easter period is one of the busiest times of the year for emergency services all over Australia. Police send warnings to the community to slow down and drive carefully but road fatalities are common.
V8 Supercars events are as prepared for accidents as your local hospital, ambulance or fire fighting professionals.
Dr Carl Le has been the medical delegate since 2008. He is the man responsible for taking care of the drivers in the event of an emergency or on-track accident.
Speedcafe.com sat down for a chat with Dr Carl (in the spectacular Porsche Panamera medical car) and asked about his role at a V8 Supercars event.
SPEEDCAFE: Dr Carl, what is your role at the track?
DR CARL LE: My role is called the V8 Supercars medical delegate. It's modelled on Professor Sid Watkins medical delegate position in Formula One. The primary aim is to be an on-track presence to provide a trauma service in the event of an accident.
I sit in the medical car, if there is an incident where the driver is not getting out of the car then the race director, Tim Schenken or Paul Taylor for the Fujitsu Series, will scramble me to attend the scene.
SPEEDCAFE: Why did V8 Supercars create your role?
DR CARL: At each circuit there is a local medical service but quite often they only do one event a year, my familiarity with the drivers and the vehicles offers them expert knowledge. My role allows a standardisation of medical services across each event in the championship.
When I first spoke to Tony Cochrane he said that he wanted the level of care at a V8 race to match that of a Formula One event. Our drivers take no less risk but we don't need a helicopter and a million dollar facility. Providing the best care is not a money thing, it's drawing on the experience of those in the medical profession and having the best people available. I'm thrilled that V8s see safety as paramount; it's a great organisation to be involved in.
SPEEDCAFE: What is the minimum medical requirement at a V8 Supercar event?
DR CARL: CAMS require that a minimum of two doctors be on site, including an emergency ambulance and a second non-emergency or FIV – Fast Intervention Vehicle. At most races there are local emergency teams present at the track, so we are the cream on top of the cake. We try to encourage them and assist with equipment and further educations
SPEEDCAFE: When you see an accident what goes through your head?
DR CARL: Firstly I have to depersonalise myself from the driver. There's a process I call the 'TLC' principle, which is to 'Think, Look and Confirm.'
When I'm watching the incident I'm looking at whether there has been a roll, whether the driver has hit his head, was there a sudden stop where the energy just stops having hit a wall – which puts a lot more stress on the safety devices on and surrounding the driver. Was there fire? Broken glass? All of these things will tell me what to look for, then confirm the next course of action, whether it be hospital, that sort of thing. For example, with the Paul Radisich crash at Bathurst he went straight into a concrete wall. Most drivers try to take their feet off the foot pedals. I knew he had his left foot on the brake pedal when he hit the wall, so he had an ankle injury, which saw direct force going up his leg. You can look for these things.
SPEEDCAFE: How do you initially approach an accident scene?
DR CARL: We need to work out whether the crash is serious enough for that driver to have suffered an injury. We follow the field on the first lap, which is the highest risk lap due to everyone being so close together. You need to make a very quick, split-second decision as to whether we need to stop the race or continue. At a circuit like Winton, for example, it's only three kilometres long, so we have one minute and twenty seconds before the cars come around again. We know that if we have to stop the race, for any period of time, then this will affect the event, so we need to be precise when making a decision.
If the driver is badly injured we need to extract the driver from the car, we can't do full assessments inside the cockpit, it's all compromised. We need to work out how to remove the driver safely; fortunately we've never had to cut a roll cage.
SPEEDCAFE: Where does your job actually finish?
DR CARL: My job is to work synergistically with the local medical providers. When we go overseas I'm not a registered general medical practitioner so I can't be hands on, but would provide what I would call an advocacy role, where I'm that person's private doctor. I'm there to ensure they get the best care. I follow them afterwards as well to make sure they are getting the best referrals to orthopaedic surgeons, physios and recovery etc. Sometimes it's emotional recovery as well, ensuring they can get back to the game if they make it. It doesn't stop at the edge of the circuit. I'll leave the track and go to the hospital depending on how serious the incident is. With something like the unfortunate Ashley Cooper incident at Clipsal a few years ago I accompanied the patient all the way to the hospital.
SPEEDCAFE: What's the hardest situation you've experienced a race track?
DR CARL: In the 13 years I've been involved at the track I've been involved in two fatalities, Ashley Cooper and Stuart McColl. They were difficult because both were very young men. Having had only two fatalities, I've learned there's a lot of fate involved. We see some really nasty incidents, for example the MINI rollover at Queensland Raceway (in 2010) that went into the crowd where no one was seriously injured, then you see accidents that don't on the surface look so severe and they end up being a fatal incident, not just in V8s, in all forms of motorsport.
SPEEDCAFE: When you are not on standby during a race, what do you do?
DR CARL: The other part of my role is to educate. Usually on the day before an event I take the local medical team and update them on the most up to date safety matters. We practice driver extraction, how to pull unconscious drivers out of the car, which is very difficult technically because of the roll cage, the harnesses and where the seat is and so forth. It's quite a skill in terms of not injuring the driver any further. Education is really important. I am also the GP for the full circus. There are about 800 people that travel with the series; the teams, the mechanics, the TV crews, operations and others. I provide a service so they don't have to leave the circuit to receive medical advice and help.
SPEEDCAFE: How did you get involved in motorsport?
DR CARL: I'm the inaugural medical delicate; the programme was started in 2008. I live in Melbourne and went to my first Formula One event in 1997 and volunteered my time as doctor at track. I ended up doing the GP and the bikes, eventually becoming the chief medical officer at Phillip Island circuit, which took in the V8 events there. I was then asked to fill the same position at the inaugural Singapore Grand Prix in 2008 and have continued with this role. I spend about three to four months of the year at the race track. My day time job is as an emergency physician at an emergency department in Melbourne, so this complements what I do from a day to day basis.
SPEEDCAFE: Do you have a passion for motorsport?
DR CARL: Absolutely, I've always liked fast cars. I have to admit the first car I bought myself as a young doctor was an old (Porsche) 911, I'm onto my third now, not new ones, I can't afford that, but I do have a passion for cars. It is nice that I've also been loaned a Porsche on-track as well, the medical car is a Porsche Panamera 4S. I'm very lucky that I can combine my passion for cars with my passion for work.
SPEEDCAFE: You sound like you enjoy your job?
DR CARL: I'm very passionate about what I do, the greatest pride I get is transferring knowledge and educating people, sharing it with those that have an interest in motorsport medicine, which is growing. What I try and do is impart what I know and encourage people to take on motorsport. The good thing about Australia is that most of the medical officials, like all the other track officials, are actually volunteers, it's a fantastic thing. They are there because they want to be there and not because they are being paid.