Barbagallo Race Guide now available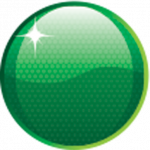 Speedcafe.com's 2011 Trading Post Perth Challenge Race Guide is now available.
Click on the embedded magazine below to view the 54 page guide, featuring a Q&A with Toll Holden Racing Team star and local West Australian hero Garth Tander.
The former series champion tells Speedcafe.com what he needs to do to start scoring consistent race wins, and what repeating his 2007 home-town victory would mean to him.
Also featuring in the Hamilton Race Guide is a technical preview with Campbell Little, Speed's opinion column, the Craig Lowndes Guide to Perth, a Did you know? trivia section, The Bagman's driver-by-driver form guide, a selection of stunning images and everything you need to know about the circuit and the schedule for this weekend's races.
Click below to view