Lane Moore brings Kiwi title back to OZ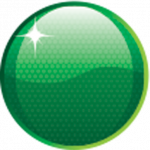 Queenslander Lane Moore secured the biggest win of his karting career with victory in the New Zealand Championships at the Invercargill circuit at the weekend.
Moore, 21, led home former New Zealand Champions Bradley Tyrrell and Simon Hunter in the Rotax Heavy category.
With the venue being the most Southern kart track in the world, with only water separating the nearby beach with Antarctica, Moore not only had to battle his competitors but also the freezing weather.
"Being a Gold Coaster the weather was nothing like home, I was sitting on the grid with a ski jacket on just before I was going out to race – it was freezing," said Moore.
After starting from the outside of the front row in the final Moore dropped to third place aboard his Intrepid kart behind early race leader Hunter who was followed by Tyrrell during the opening laps.
With seven laps remaining Moore found his way to the front of the field aboard his Intrepid kart following an aggressive move for the lead and was never headed on his way to victory.
"With the laps counting down I knew that I had to make every move count – so I did," said Moore.
"It's the biggest win of my career and with my Dad previously winning the New Zealand Clubman Title it's great to be able to match his performances in a kart.
"It was my third trip across here this year, big thanks must go to my Dad for all his help and support, Brian and Snow from Lascom Motorsport, Gerry Brookes from Turn1 Motorsport along with Ken from KAOS Karting."
Moore returned to his Gold Coast base yesterday and will head to Port Macquarie later this week to prepare for this weekend's Rotax Pro Tour event.