Clip 5, Pirtek Easter 5, Lowndes, F1, Bathurst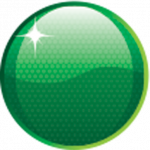 By Speedcafe.com
Tuesday 26th April, 2011 - 1:00am
Welcome back to the final instalment of Speedcafe.com's Pirtek Easter 5 – the top five topics of the 2011 V8 Supercars Championship.
For each of the five days of the Easter long weekend, Speedcafe.com has gone deep inside the key issues and the headline making news of the season so far.
Today's final Pirtek Easter 5 video looks at one of the most amazing moments in Australian motorsport history – the day a modern Formula One machine was heard around Mount Panorama.
The man let loose behind the McLaren Mercedes was five-time Bathurst 1000 winner Craig Lowndes. It was also his first-ever drive of an F1 car.
In a major Speedcafe.com exclusive, TeamVodafone's Craig Lowndes takes you for the fastest ever ride around Mount Panorama.
Speedcafe.com wishes all motor racing fans and followers a happy and safe Easter holiday.
See below for today's edition of the Pirtek Easter 5 …
Click below for Speedcafe.com's Race Guide for the next V8 Supercars event – the Trading Post Perth Challenge
Comments are closed.