Lines digs deep at Warrnambool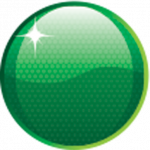 Steven Lines had to draw on every bit of talent to take an astonishing victory at Warrnambool's Sungold Stadium in the third night of the annual Easter Trail, blasting by young Victorian, Jamie Veal on the last corner.
With fog rolling into the venue, Lines – who captured the Grand Annual Sprintcar Classic there in January – was down as far as fifth in the feature race. Veal had torn away at the front with veteran Max Dumesny doing his best to chase down the youngster.
A red flag with 17 laps to go after Nick Lacey and Stephen Bell collided set up the run to the finish. Veal led from Dumesny and Lines. It took Lines 10 laps to get past the local hero, Dumesny then he set the radar on his West Australian owned machine on Veal.
On the final lap, Lines pitched the car into turn three on the high line and crossed the line by the smallest possible margin – the huge crowd were enthralled by the battle.
Dumesny – who had the best seat in the house, came home third from Ryan Davis and Johnny Vogels was fifth.