Clip 4, Pirtek Easter 5, amazing Jason Richards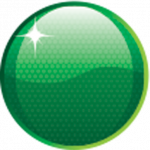 Welcome back to Speedcafe.com's Pirtek Easter 5 – the top five topics of the 2011 V8 Supercars Championship.
For each of the five days of the Easter long weekend, Speedcafe.com will delve deep inside the key issues and the headline making news of the season so far.
Today's Pirtek Easter 5 video looks at the most inspirational and inspiring man in V8 Supercars this year – Jason Richards.
Late last year, Richards was diagnosed with adrenocortical carcinoma – a rare form of cancer.
Since then, he's competed in two V8 races, and both times, he starred. He won a Fujitsu V8 Series race in Adelaide and took an emotional second place at the non-championship V8 race at the Australian Grand Prix.
Join Speedcafe.com's Grant Rowley as Speedcafe.com looks at Richards two amazing races.
Speedcafe.com wishes all motor racing fans and followers a happy and safe Easter holiday.
See below for today's edition of the Pirtek Easter 5 …