Farr survives wild night at Archerfield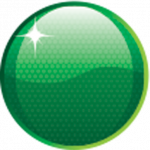 Robbie Farr has continued his excellent run of form at Titan Garages Brisbane International Speedway to claim the second event in the Supercheap Auto Tri-City Shootout.
Farr in the East Coast Pipelines Maxim survived a wild night at Archerfield, heavy rain in the area ensured all drivers had their work cut out.
It should have been two on the trot for Farr, but a blown tyre at Maryborough whilst leading on Good Friday put pay to that – handing victory to American, Bud Kaeding.
The race for second was a classic around the Archerfield bullring. The conditions suited six times Aussie Champion, Garry Brazier who at one point took the lead from Farr.
It was vintage Brazier in second charging around the highline, however he tripped himself late in the race, which allowed Queensland based WSS star, Danny Reidy through.
Reidy was able to hold onto second until the flag – easily one of his best performances of the season, whilst Brazier remained in third.
The Tri-City Shootout moves to Toowoomba tonight.