Clip 2, Pirtek Easter 5, Kelly Racing's first win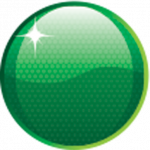 Welcome to Speedcafe.com's Pirtek Easter 5 – the top five topics of the 2011 V8 Supercars Championship.
For each of the five days of the Easter long weekend, Speedcafe.com will delve deep inside the key issues and the headline making news of the season so far.
Today's Pirtek Easter 5 video looks at Kelly Racing's first victory in the V8 Supercars Championship.
Rick Kelly secured his team its first win at last weekend's V8 Supercars event at Hamilton in a fascinating wet race at the New Zealand street circuit.
Before Hamilton, Rick and Todd Kelly were winners in their own right, but now, they have are V8 victors as team owners. And to add some sweetness to Rick's Kiwi champagne, Todd finished third, giving the team even more reason to celebrate.
Join Speedcafe.com's Grant Rowley as we look at the top five moments of 2011.
Speedcafe.com wishes all motor racing fans and followers a happy and safe Easter holiday.
See below for today's edition of the Pirtek Easter 5 …\