Warwick Brown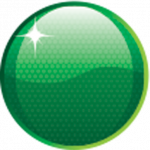 On October 10, 1976, Warwick Brown was living a dream that only 16 Australians can claim to have enjoyed when he strapped himself into a Formula One car.
It was at Watkins Glen, New York, when Brown lined up against some of the great names of international motor racing, drivers like Hunt, Scheckter, Lauda, Fittapaldi, Andretti and Jones.
Rewind seven short years and Brown's career was just starting.
Brown had an interest in anything that had an engine in it. His family ran an earth moving business so as a kid his first introduction to anything with four wheels was actually a tractor and a truck.
Brown was 19 when he raced his very first event; he drove a Formula 3 Brabham at Warwick Farm. It was in that first race that he thought he was the fastest person in the world.
"I remember the Brabham had 92 horse-power and an 1100cc engine," Warwick Brown told Speedcafe.com
"I thought it was the fastest thing any man had ever driven – which obviously it wasn't."
After that first race, Brown's racing career started to catapult forward at a great rate of knots. Within two years he had progressed to F5000.
"I started racing at 19 just wanting something to do," said Brown.
"I was soon racing a McLaren M408, then I realised I needed to have an F5000, so within two years I was racing with 500 horse power in the back, which in hindsight was a pretty dangerous thing to do.
"At that age there is no fear, it's just full steam ahead."
Brown spent several years racing F5000s. His first season in 1972 saw him finish 13th in the Tasman Series, after that year he would, firstly, never finish a full championship outside of the top 10, and secondly, would go on to win the title a short four years later.
"Being a young guy you don't appreciate it, but the Tasman Series was perhaps the second most prestigious open-wheeler series behind F1," said Brown.
"Eight weeks in two countries was full on, I won the last series in 1975.
"At the time it was stepping stone for bigger and better things, but 35 years on it's probably one of the things I'm most proud of."
It was at this time that Brown met New Zealand Formula One driver Chris Amon. Amon was racing for a US based F5000 team in the Tasman series. They got talking and Brown went to North America to race.
"There were different F5000 series all over the world but the US tracks tended to be a lot faster while Australian tracks were shorter and straighter," said Brown.
"The drivers were fantastic; I had the privilege of driving alongside Michael Andretti, the Unser brothers, James Hunt and others.
"It was a fascinating experience to be in this big fishpond, but we ended up having some fantastic success, finishing seventh in both championships that I raced in, and established myself early on."
It was the relationship with Amon that not only got Brown over to the US, but got him a Formula One drive with Walter Wolf Racing, part of the Williams stable. Amon had raced for the team in Canada but an accident prior to the US Grand Prix saw him break several toes.
"Chris had recommended me to Frank Williams and Patrick Head when it became apparent that he couldn't race," said Brown.
"I only knew about the drive on the Tuesday before the weekend of the race, but they called me and I agreed to do it.
"From my perspective I said I'd only drive an F1 car if I thought I had a reasonable car with reasonable prospects, of course when I got the offer I threw all that out the window and give it my best."
The US GP at Watkins Glen was Brown's only Formula One start, but he beat his team mate in a very ordinary car.
"It wasn't a successful weekend, I qualified 23 or 24 and finished 14th, but I did outperform my team mate, a little Italian called Arturo Merzario," said Brown.
"I'd raced against James Hunt before, so I wasn't overawed, I just tried to show them what I could.
"I'd raced at Watkins Glen a couple of months before in a Lola F5000, the time I did in the Lola would have put me second in the Formula One race.
"The Wolf Williams car was terrible eight seconds a lap slower. It was very unstable, it had huge issues, it wouldn't pull up straight, it was lotto time, left, right or somewhere in between.
"They tried to fix it but I don't think they knew what they were doing; I had no confidence in them."
Brown did have an opportunity to race the car again in the season ending Japanese Grand Prix, but he declined the opportunity. The car was uncompetitive and he was committed to his F5000 responsibilities.
After returning to Australia, Brown continued to race. He won back to back Rothmans International Championships in 1977 and 1978, came third in 1979, and was second behind Alan Jones in the 1978 Can-Am Series.
When he looks back at his career Formula One doesn't rate as a highlight, nor would we expect it to given the struggling Wolf Williams car. He does, however, enjoy his memories in F5000 and of America.
"The 1975 Tasman series is right up there, it was really close, there were three of us all on the same points going into that last race," said Brown.
"I am immensely proud of winning the Australian Grand Prix and the New Zealand GP.
"My time in America was memorable, I won a Can-Am race over there and my time in F5000 was a pleasant memory. I had many years of absolute enjoyment and professional success.
"If I had to mention a regret it would be that I wasn't in a better performing Formula One car, it would have been nice to show people what I could do."
While open-wheelers were the focus for Brown he still dabbled in Australia's most popular motorsport category – touring cars.
"I did three Bathursts and a Sandown; I even won a race at Baskerville Raceway in Tasmania," said Brown.
"I raced the Bryan Burt Ford, with Dick Johnson and Vern Schuppan in one car, and me and John French in another.
"They were very enjoyable. They were completely different, I did these races between my US commitments, it was an interim thing for me.
"Back then in those cars the drivers ran out of brakes within six laps but made them continue for another six hours. They were very skilful.
"I admired Peter Brock and Jimmy Richards, their control and rhythm was impressive."
As for V8s now, he follows the series keenly and is a Jamie Whincup fan.
"I enjoy V8s but I'm a sporting tragic, I watch everything," said Brown.
"There're a few gun drivers that have impressed me, guys like Jamie Whincup. He shows great judgement.
"I like his calmness, when he wins he doesn't get too excited, when he doesn't win he doesn't get all depressed. It's a nice approach.
"The V8's put on a good show; the only regret is that it's the major form of racing and the open wheelers take a backseat."
After retiring from racing, Brown started a new career as a pilot.
"My last professional race was in 1979 and I did what a lot of old racers did, I ended up in aviation," said Brown.
"Since the mid to late 1980s I've been in command of business jets. When I started I was one of the youngest to fly; now I'm one of the oldest. I also have some hotel business interests in Brisbane.
"I always managed to be professionally involved in things that I've wanted to do.
"The first half of my life was about cars and the second half has been about aviation and flying. I've had and am still enjoying a good life."
The 1976 US Grand Prix at Watkins Glen, New York