Slade and Price team up for Nationals assault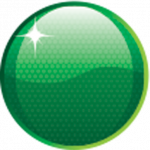 V8 Supercar drivers Tim Slade and Shane Price are teaming up to chase victory at the National Karting Championships being held at the Cockburn International Raceway in Western Australia this weekend.
Slade will be the chief mechanic for Price, who is driving for the Arrow Racing Karts team, at the event.
"I've known Shane since I was racing karts and we've been mates for a number of years, rivals on the track but mates off it. He rang me a few weeks ago to see what I was up to over Easter and here I am," said Slade.
"It's been a while since I've been at a karting event like this but it hasn't really changed that much, the karts are probably easier to work on with the improvements in technology but that's about it."
After spending much of his formative years during the 1990s chasing karting championships across the country Slade's last start in the National Titles came in 2000. In that event he finished second behind current V8 Utes driver Ryal Harris.
During the opening three events of the 2011 V8 Supercar Championship Slade has shown some good bursts of speed but he's been plagued by bad luck and can't wait to take to the Barbagallo Raceway next weekend to turn his year around – especially after a pair of DNFs last weekend in New Zealand.
"The next round simply can't come quick enough for me," said Slade.
"At nearly every round this year we've shown some great speed in the Lucky 7 Falcon but I've had some bad luck with either mechanical dramas or getting caught up in accidents.
"It's great to be coming back to race at Barbagallo, it's an awesome track. The fans and many businesses over here are very passionate about their V8 Supercars, we all love coming over here."
After a weekend on the tools Slade will jet back to his Gold Coast base on Sunday night before returning on Thursday to begin preparations for next weekend's Trading Post Perth Challenge at Barbagallo Raceway.