Clip 1, Pirtek Easter 5, Courtney v Bright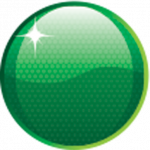 Welcome to Speedcafe.com's Pirtek Easter 5 – the top five topics of the 2011 V8 Supercars Championship.
For each of the five days of the Easter long weekend, Speedcafe.com will delve deep inside the key issues and the headline making news of the season so far.
Kicking off the Pirtek Easter 5 takes us back to February at the Yas Marina Circuit – the opening event of the 2011 V8 Championship.
After a relatively dull Race 1, Saturday evening's second race produced a cracker, thanks to Holden drivers James Courtney and Jason Bright.
Reigning series champ Courtney had a shocker in Race 1 – his first race for the Toll Holden Racing Team. After turning around Jason Bargwanna, Courtney was docked 50 championship points and entered Race 2 with his title defence in a negative score.
That was quickly turned around with a fabulous victory, beating Bright in a classic late-race dice.
Join Speedcafe.com's Grant Rowley over the next five days to recap the top five moments of 2011.
Speedcafe.com wishes all motor racing fans and followers a happy and safe Easter holiday.
See below for today's edition of the Pirtek Easter 5 …