Wanless sets new record in Queensland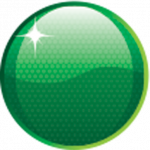 Todd Wanless has re-written the record books in Queensland with the LOVE Machine Midget in 2011, eclipsing the record for most consecutive midget race victories in Queensland – a mark not bettered for over 40 years.
Wanless is undefeated with eight straight victories in the midget category this season. Only twice in Queensland speedway history has anyone got close to that. Steve Howman (1954/55) and former promoter Bill Goode (1966/67) each have runs of seven consecutive victories to their credit.
The stat is one that even surprised Wanless.
"I didn't even know I'd set a record until well after the Feature had finished," said the versatile Wanless. "It's been an amazing season and even more incredible that I've bettered a mark that has stood for over 40 years."
Throughout the season due to sprintcar commitments, Wanless has missed a few rounds of the Polar Ice Midget Series, but so remarkable his run has been – he can still wrap up the Series victory.
"Todd's a remarkable driver in all forms of racing and deserves his name in the history books," commented team boss, Paul Morris. "PMM has a strong relationship with Todd and it's great to see him take the LOVE Machine to glory in such a dominating way."
Wanless hasn't just tasted success in the midget, with fourteen wins across three categories for the season, which is starting to come to a close. He's taken the eight midget wins, four in winged sprintcar competition and two in wingless sprints. This included the historic night where he took both the midget and sprintcar features at Titan Garages Archerfield Speedway.