Paul Morris makes debut in Monster Truck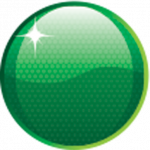 Paul Morris has had his first taste of a Monster Truck as part of a press event ahead of a stunt show at Parklands Showground on the Gold Coast this Saturday.
Morris climbed aboard the brand-new, 1600-horsepower, $300,000 truck, jumping over (and crushing) three parked cars.
"Driving those trucks was the most amazing thing I've ever done," Morris said.
"When you're that high in the air you lose all sense of awareness.
"When I hit those cars I though I was going to trip over but the thing just leapt in the air like a jumbo jet."
Morris will not be able to attend the event as he is racing a Sprintcar at Maryborough Speedway, but he is hoping to join the monster truck crew in Darwin later this year.
"I just though it would be a bit of fun and a good thing for the local community by helping Clive (Featherby) get bums on seats for this weekend's show," Morris continued.
"But the moment I stepped out of the thing I just wanted to get straight back in for another strap!
"Clive has invited me to compete in a race prior to the Hidden Valley V8 round in Darwin and looks like we're going to make it happen.
"I never thought I'd be into the big stuff but yesterday really blew me away," he said.
"If I can make it happen I wouldn't mind giving the Australian Monster Truck season a crack!"
See below for video of Morris's Monster Truck debut …