McIntyre honoured with Stichbury Trophy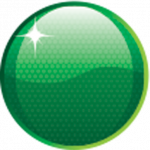 John McIntyre has been honoured after receiving his first Ashley Stichbury Memorial Trophy – the award presented annually to the NZV8 competitor deemed to have displayed both a sportsmanlike attitude to fellow competitors and driving talent.
The Nelson driver wrapped up his third BNT V8s Championship title at Hamilton as part of the ITM400 V8 Supercar event last weekend.
Ashley Stichbury was the 2001/02 New Zealand V8 touring car champion and sadly died in May 2002 after suffering a brain haemorrhage.
"Ashley was a great friend of mine, with us both having grown up in Hawke's Bay," says McIntyre.
"It is a great honour to be presented with Ash's memorial trophy. It's a beautiful trophy, featuring the steering wheel of Ash's championship-winning car and it was emotional and humbling to be recognised in this way."
At each race meeting, children who have participated in the early morning Grid Kids duathlon then have the opportunity to represent race cars on the pre-start grid. McIntyre says he was delighted to have Stichbury's son Zac and his brother Charlie hold the John McIntyre signs at the Taupo race meeting in March.
"It was fantastic to have the chance to see Zac and Charlie and involve them for a short time with our team.
"After winning our third championship title at the very last round of the season, being presented with the Ashley Stichbury Memorial Trophy means this season ends on a major high. Again, our thanks to all involved in helping John McIntyre Racing secure its third championship victory."