Holden V8 drivers take Easter Safety Pledge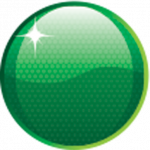 Holden V8 Supercar drivers are urging V8 Supercars fans and all other motorists to drive safely over the extended Easter holiday weekend.
Last year, 14 people were killed on Australian roads throughout the Easter holiday weekend, down on 18 the previous year, while in New Zealand 10 died, the highest Easter toll in 16 years.
Toll Holden Racing Team's two-time Bathurst winner Garth Tander has taken the Easter Safety Pledge as part of sponsor Holden's Easter road safety campaign.
"We are all looking forward to the extended Easter break this year, but that means the roads will be busier than ever so Holden is asking everyone to pledge to drive safely for the people they care about," Tander said.
"I've pledge to drive safely for my wife Leanne and our new baby, due in July, and our supporters should do the same for their family and friends."
Tander offered easy tips to achieve a safe Easter on our roads.
"Firstly, whatever car you drive, drive safely. Stick to the speed limit, leave plenty of time to get to your destination, get plenty of rest and take a break every two hours."
Bundaberg Racing V8 Supercars driver Fabian Coulthard made the same call to his fellow Kiwis across the Tasman.
"Last year, 10 people died on New Zealand roads over the Easter break, the highest number in 16 years," Coulthard said.
"That's 10 people too many, so we need to ensure people do the right things this Easter – our goal must be for no deaths on our roads this weekend."
Coulthard agreed with his Walkinshaw team-mate Tander's road tips, offering further advice.
"Don't forget to prepare, make sure your car is in a driveable condition by checking the tyres, brakes, wipers, lights, fluid levels – that's a must before you set out on any trip," he said.
"Be patient on the road, and don't forget, drinking and driving do not mix under any circumstances."
See below for Steve Owen's Easter safety message.