Hands-on education for TAFE students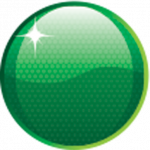 This weekend a dozen of them will be a part of the support crew during the National Sprint Kart Championships at the Cockburn International Raceway, located just South of Perth, as a part of their training.
West Coast Institute of Training Lecturer Vaughn Brewer will be competing in the highly competitive event in a kart prepared by the students. He will have a group of them trackside as his engineers and mechanics across the weekend while others will be assisting in the running of the titles.
"The program combines a Certificate II in Vehicle Servicing and Motorsport, both of which are Nationally recognised qualifications. The motorsport element gives them all the hands on experience and allows them to put into practice what they've learnt in the classroom," said Brewer.
"They get the opportunity to not only work on street cars, but also race cars and go-karts throughout their time.
"They've spent a considerable amount of time preparing for this weekend's event, it's the biggest karting event that we've been a part as a group."
With the students ranging from 16 to 24 years of age Brewer believes that the motorsport element of the course provides the students with an edge over other straight-forward motor apprenticeships.
"The course not only delivers quality motorsport training but it teaches the students respect, team building, taking responsibility and decision making," said Brewer.
"There is no way motorsport is a 9 to 5 job, much of the work is on weekends so it also means to be successful in the course they need to dedicate time outside of their normal hours to achieve their goals."
Over the past few years the students have enjoyed various levels of success throughout Western Australia including being crowned the Tiger Kart Club Champions. In their most recent event, the team finished second in a round of the State Series.
"The results are good when they come along but for us it's all about providing quality training in real life situations, especially ones that can't be simulated in the classroom," said Brewer.
"The emphasis, particularly this weekend is on learning rather than outright results. If we can finish this weekend in the top half of the field we would have achieved our aim – if it is higher then even better, but we're realistic given the high quality of drivers competing at the event."
Brewer is one of almost 300 competitors entered for this weekend's championships with qualifying being held tomorrow (Friday) ahead of the heat races on Saturday and championship finals on Sunday.
A group of motorsport students from the West Coast Institute of Training in Perth is finding out that there is a lot more to being a motor mechanic than just checking the water and changing the oil.