Hamilton surprised at McLaren turn around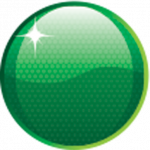 Lewis Hamilton is surprised at the speed that McLaren has turned from pre-season flops to race winners.
Hamilton broke Sebastian Vettel's early season dominance last weekend in China, scoring an incredible win.
The Brit's win and current form sees him placed second in the Formula One driver's championship – a far cry from McLaren's pre-season from hell where it was enduring all manner of problems.
"Yeah, we needed this win," Hamilton said of his Chinese success.
"Looking back at the last few weeks, we have done something incredible at this team. To have turned the car around and made it a winner; we've never done something that big in such a short space of time.
"I take my hat off to everybody back at the MTC – once again, they've performed miracles. But we can't sit still.
"We've still got more work to do to be able to match Red Bull. Don't get me wrong, what we've done has been incredible, but we need to go into the Turkish Grand Prix with more upgrades and improvements if we're to continue fighting at the front. And we know that other teams won't be standing still either.
"So although this win is the perfect way to head back to Europe and prepare for Istanbul, this is just the start of the fight."
The next round of the Formula One World Championship will be the Turkish Grand Prix at Istanbul on May 8.