Darwin and Townsville tyre regs set to change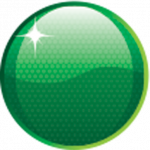 The tyre formats for the upcoming Darwin and Townsville V8 Supercars rounds could be set for a shake-up.
The two northern-most events feature the only races on the 2011 V8 Supercars Championship calendar where both the soft and hard compound tyres must be used.
Speedcafe.com understands that the V8 Supercars board will meet soon to decide whether or not to move away from the 'multi-compound' format.
The news comes following three non-championship multi-compound races at Albert Park last month, which saw a trio of messy, if entertaining, contests.
The desire to move away from the format is believed to stem from concern within the V8 Supercars paddock that trackside patrons and television audiences are finding it difficult to understand the tyre strategies involved.
Stipulating that both tyres must be used in a race has also been seen to increase the effect of Safety Car interventions on race results.
Jim Beam Racing's Steve Johnson says that with teams often electing to use the same tyre strategy, the point of multi-compoundraces is negated.
"People like to see racing and passing, and that's what generally happens when you get two compound races," Johnson told Speedcafe.com.
"The thing is that most people have gotten on top of the strategy now and do the same thing anyway."
Johnson suggests that V8 Supercars should simply ditch the hard tyres and have all races on soft rubber.
"I think they just need to run the soft tyre everywhere. It has proven to be a better tyre for better racing," he said.
"Drivers who can manage their tyre wear better throughout the race are the ones who are getting the most out of them. That in itself provides better racing.
"They are changing a lot of things around now, so I guess at the end of the day, it doesn't matter what we say – they'll just do whatever they're going to do anyway."
When the soft tyre was introduced in 2009, it appeared only in multi-compound races, while the first all-soft tyre event was not held until Queensland Raceway the following year.
The next V8 Supercars Championship event will be held at Barbagallo Raceway for the Trading Post Perth Challenge. Saturday's race will be a full hard tyre race, while Sunday will have two soft tyre-only races.