Roland Dane to spend less time at V8 races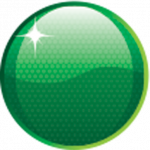 Leading V8 Supercars team owner Roland Dane will spend less time at race tracks this year as he strengthens the commercial arm of his business.
Dane was absent from last weekend's ITM400 Hamilton in New Zealand – the first V8 meeting he has missed since he joined the category in 2003.
His role at the helm of the team was assumed by team manager Adrian Burgess.
Dane says it is by design that he won't be at all races moving forward.
"I'll be at most of the event this year, but not all of them," he told Speedcafe.com.
"I've got a lot on at the moment, and other things bubbling away in the background.
"The whole idea was the the business needed to become less reliant on my input into the race team so I could concentrate on more commercial things."
Dane rejects the notion that his team had a poor weekend in Hamilton because of his absence. The best result that Jamie Whincup and Craig Lowndes could muster was Lowndes's second place in Race 5, with title leader Whincup finishing a lowly 23rd and 18th in the two races.
"They're allowed one bad weekend," Dane told Speedcafe.com.
"Those weekends happen every so often. It was good for the championship to have Rick Kelly and Shane van Gisbergen winning anyway, so it's not all bad."
The next round of the V8 Supercars Championship will be held in Western Australia for the Trading Post Perth Challenge next weekend. Dane will be attending this event.