Pilkington takes on Winternats challenge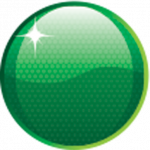 Travelling across the country to compete in the most intense drag racing event of the year, in one of the most competitive Pro Series brackets, when you haven't even raced at the track before might be daunting for some, but not Rob Pilkington.
Pilkington, recently crowned the Top Comp Champion for the third time in his home-state of West Australia, is planning to drive across the Nullabor to Willowbank Raceway to compete in the Top Alcohol bracket of the Castrol EDGE Winternationals (June 10-13).
It will be the first time the racer has competed in the Pro Series this season, and the first time he has ever raced at the Queensland venue.
"We haven't raced at Willowbank before, but I can't wait, it is a great facility and always has an outstanding atmosphere," said Pilkington.
"This event is the culmination of the Australian Drag Racing season – it is where you want to be, it is certainly where we want to be – competing with the Australian elite of the Top Alcohol ranks.
"We are under no illusion as to how difficult the task will be, but we also aren't travelling to make up the numbers and will be using all of the resources available to us to try and bring home that Winternationals title."
Top cars, championships on the line and competitive drivers see Pilkington expecting a real battle on his hands for his return to the Pro Series ranks.
"I expect the racing to be highly competitive, in the Top Alcohol field there are numerous cars being imported at the moment, and its only going to get tougher," said Pilkington.
"With the high class cars currently in the field, and the Winternationals being the season finale, I think its going to be pretty intense."
"We haven't been racing in the Pro Series this season due to the Top Alcohol calendar this year, so we are really looking forward to the challenge that the biggest race meeting of the year will throw at us.
"At this stage we aren't able to confirm our budget for next season, so we will be restricted to limited rounds for now until we can confirm sponsorship."
The Castrol EDGE Winternationals is the season-finale for all six ANDRA Pro Series categories and the Rocket All Stars Racing Series, the racers of Top Fuel, Top Doorslammer, Top Alcohol, Pro Stock, Top Bike and Pro Stock Bike will be joined by in excess of 500 sportsman racers of all types and sizes across the Queen's Birthday long weekend of Friday June 10 – Monday June 13.  See www.willowbankraceway.com.au for more information.