V8 Supercars drivers to play part in NZ class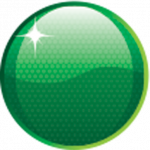 V8 Supercars drivers will play a major role in the New Zealand's new V8 SuperTourers category.
The V8 SuperTourers Championship, the new breed of V8s in NZ starting in 2012, will feature seven rounds, with three of them scheduled to be a two-driver endurance format.
The two-driver events will be the final three rounds of the championship, likely to be at Taupo, Hampton Downs and Christchurch's Ruapuna Park.
The implementation of the endurance format will see the season broken up into two titles – a 'Sprint' championship and an 'endurance' championship.'
The overall champion will be the highest point scorer from the two titles.
None of the V8 SuperTourer rounds will clash with V8 Supercars events.
Kiwi V8 hero Greg Murphy is already confirmed as a starter for all of the SuperTourer races, and with the introduction of two-driver races, Australian V8 drivers are expected to flock across the Tasman during August, September and October.
NZV8ST board member and competitor John McIntyre is in charge of the category's sporting regulations. McIntyre says that the endurance race format has been manufactured for star drivers to make appearances in the new class.
"We wanted to design the calendar around being conducive for V8 Supercars regulars being involved in our series," McIntyre told Speedcafe.com.
"Having our enduros around the V8 Supercars enduros was the intention. We want as many guys as possible being involved."
McIntyre, who wrapped up his third NZV8 Series at Hamilton last weekend, will team up with Shane van Gisbergen in the V8 Supercars endurance races at Phillip Island and Bathurst this year.
He says that it would be a dream for van Gisbergen to drive with him in the V8 SuperTourers.
"That would be a magic outcome," he said.
"We want the Aussies to come here, and we want to give the young guys from New Zealand a chance to mix in with these guys.
"Hopefully, it gives them better opportunities to go to the Fujitsu Series as well."
Murphy will be the first person to drive an NZ V8 SuperTourer today, cutting shakedown laps at the Hampton Downs circuit.