Evans joins Bathurst Commodore field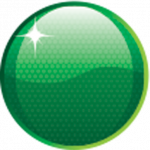 Australian Rally Championship legend Simon Evans will compete in the second round of the Commodore Cup National Series at the Bathurst Motor Festival this weekend.
The four-time ARC title holder is the latest addition to the event, which will see the one-make class contest 2 x 45 minute co-driver races across Saturday and Sunday.
Evans will share with series regular Jeff Watters, and joins V8 Supercars drivers Steve Owen, Tim Blanchard, David Russell, Marcus Zukanovic and Drew Russell in the field.
The event will mark Evans's second Commodore Cup encounter, having driven alongside Watters at Winton in 2009, and his second circuit racing appearance at Bathurst, after previously competing in the Bathurst 12 Hour.
"I had a ball last time I did Commodore Cup," he said.
"The competition was really good and everyone seemed to have the right attitude. Jeff goes there to have fun and I go there to have fun – but at the same time we both go there racing to win.
"We really don't have many expectations about the weekend because it's very hard to predict anything when it comes to Motorsport.
"But I think we'll have a great time and that's the main thing."
Having won the previous two Australian Rally Championships, Evans is currently taking a sabbatical from rallying to focus on his concreting business.
"I always joked that I'd become a concreter full time when I grew up, so I guess I've grown up – at least for the moment," he said
"We're having some time away from Rallying to grow the business but at the same time I'm always open to suggestions when it comes to circuit racing. I quite enjoy it and the last couple of times I've raced I have always left with a great impression.
"It's different from rallying and a great challenge that I really enjoy."
This weekend marks a rebirth for the Bathurst Motor Festival, which was first held in 2006, before morphing into the Bathurst 12 Hour race.
Saloon Cars, Formula Fords, Aussie Racing Cars and Production Sports Cars join the Commodores on the racing program.
The Saloon Cars will compete in the inaugural 'Ashley Cooper Bathurst Saloon Car Challenge,' with the non-points scoring event honouring the former Saloon Car racer that was killed while racing in the Fujitsu V8 Supercars Series at the 2008 Clipsal 500.
The event will mark the return of Formula Fords to The Mountain for the first time since 2004. The 41-car field will be made up of state-level Kent-engined cars, and feature USF2000 racer Luke Ellery, and Fujitsu V8 Supercars driver Tom Tweedie.
The Aussie Racing Car and Production Sports Car competitors are also set for a big weekend, with 39 and 51 entries respectively.
See below for the Commodore Cup entry list, including co-drivers
| | | |
| --- | --- | --- |
| 1 | Donut King | Adam Beechey / Dean Croswell |
| 6 | San Marco Italian Restaurant | Matthew Hayes / Christian D'Agostin |
| 7 | Renaissance Homes | Matthew Chick / Scott Andrews |
| 8 | Briffa Smash Repairs | Steve Briffa / Garry Menell |
| 10 | Castle Concreting | Geoff Cowie / TBA |
| 12 | Octane Alley Race Engines | Josh Hughes / Tim Blanchard |
| 14 | Aussie Nascar Tours | David Ling / Steven Ling |
| 24 | Sports Alive | Tony Bates / David Russell |
| 48 | NDD | Geoff Emery / Steve Owen |
| 68 | Western General Body Works | Danny Buzadzic / Nick Parker |
| 71 | Action Racing | Marcus Zukanovic / Gerard McLeod |
| 77 | Adam's Auto Electrics | Adam Lloyd / Ryan McLeod |
| 85 | Jason Domaschenz | Jason Domaschenz / Craig Domaschenz |
| 88 | Aerial Motors Racing | Chris Stevenson / Kane Millier |
| 96 | Automobility / Aerial Motors | Jeff Watters / Simon Evans |
| 98 | Powercorp | Alan Langworthy / Chris Langworthy |
| 99 | Westcoast Windows | Ross McGregor / Drew Russell |