Ross Stone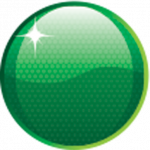 There were thousands of screaming fans at Hamilton last Sunday, and a few very proud individuals.One of the proudest was Ross Stone – team owner of Stone Brothers Racing and long-time supporter of Shane van Gisbergen.
'Van Giz' took his first V8 win at Hamilton last weekend, and appropriately, did it on his and SBR's home soil in New Zealand.
Speedcafe.com's Grant Rowley grabbed Ross Stone for a chat about van Gisbergen's first win, the upcoming event in Perth and the future of Alex Davison at his team …
SPEEDCAFE: Shane's win at Hamilton was the first outright win for your team in a long time. Post-win, what's the feeling amongst the team? Is there a fresh energy?
STONE: We're not getting carried away, but it was very satisfying for Shane to finally win a race, and for the team to win a race. It has been a little while. We've been close, but not good enough.
Hopefully, from now on, he can kick on, but we need to keep our head down, do all the hard work and do all the little things right.
SPEEDCAFE: Now that you've had some time to think about, does this win mean he can win more, maybe even win the title?
STONE: We haven't changed any of our pre-season expectations, but it was good to win. We feel we can keep it going.
Up until Homebush last year, our cars hadn't been there in qualifying, but we got three cars in the top 10 there, and the cars were also good at the Gold Coast.
Perth will be a good test for us, because we haven't been particularly strong there.
SPEEDCAFE: Perth will have three races – one on hards and two on soft tyres. Your cars seem more competitive on softs. Is that a fair statement?
STONE: A few people have said that to us, but we don't think so.
There's a lot of hard tyre races to come, Bathurst is on a hard tyre, so we've got to make sure we have good speed there, and I think we will have.
Until we get to Perth and run, we won't know.
SPEEDCAFE: Van Gisebergen took home all of the spoils, but your other two cars weren't far away. Unfortunately, only Alex Davison finished the race after he and Tim Slade crashed into each other. First of all, what's your take on that late-race incident?
STONE: Well, we have a policy that our cars are never allowed to contact one and other. In this case they did and there was more damage sustained. I've got to say that Jimmy and I were not impressed – ripping gear up and throwing away top 10 finishes. Those top 10 results are too hard to come by and we're not happy about it.
SPEEDCAFE: It looked like a racing incident. Do you point blame at one of them?
STONE: I haven't been able to speak to them together, so first and foremost, I need to speak to them together at the same time and they'll be the first to know our thoughts.
That conversation will be had with them before I speak to anyone else about it.
SPEEDCAFE: Slade is a little way down in the championship, but Davison is eighth and not far from the top …
STONE: I'm been very impressed with Alex. He'd qualified seventh on Sunday but we had the double stop on Sunday, because he was behind Shane. To add to that, he had a horror pit stop and we lost a lot of time. He was almost the last car on the lead lap.
Dan his engineer said "Don't worry, get your head down, it's a long race."
Alex replied with "Yep, no worries."
We never heard another word from him all race and I was very impressed with his drive to come home to finish seventh.
SPEEDCAFE: This is the last year on Alex's three-year deal with your team. Do you see him being around your team even longer?
STONE: We've got a target date where we'll evaluate where we need to be. We'll look at the short-term in Perth, and later in the year, we'll sit everyone down and we'll see what we think.