News Corp in possible F1 buyout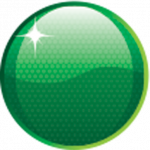 Rupert Murdoch's media empire News Corp is investigating the possibility of acquiring the commercial rights to Formula One, according to Sky News.
The News Corp-owned Sky News is reporting that its parent company has held preliminary discussions with Mexican telecommunications tycoon Carlos Slim, with a view towards forming a consortium to buy the rights from Luxemburg-based private equity firm CVC Capital partners.
CVC acquired the commercial rights by taking a controlling stake in the Formula One Group in 2006 – five years after the FOG signed a deal with the FIA to hold the sport's commercial rights for the next 100 years.
The report of a potential ownership change come just weeks after FIA president Jean Todt stated his desire to renegotiate the deal between the FIA and the FOG in order to "make sure that the funding for the FIA is correct."
According to Sky News, News Corp is investigating various avenues for a future involvement in Formula One, including making a bid for the broadcasting rights only.
It is understood that American investment bank JP Morgan is currently advising News Corp of its options. JP Morgan had been a part-owner of the FOG prior to having its shares bought out by CVC in 2005.
British newspaper The Daily Telegraph has published a response from Bernie Ecclestone to the story of a potential sale. Ecclestone, who founded FOG and remains at its helm, is quoted as saying that the story is "rubbish," and that "the sport is not for sale."