Garth Tander eyes karting for future rivals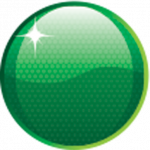 Dual Bathurst Champion Garth Tander is keeping an eye on the next generation of stars coming through the ranks.
With the National Karting Championships being held on his home track, the Cockburn International Raceway just South of Perth, this weekend Tander says that karting is the only place for future champions to start their motor racing career.
"I learnt all of my racecraft when I was racing karts, there is no question about that," said the 2007 V8 Supercar Champion.
"You don't learn how to race in a Formula Ford or a Touring Car, all of your knowledge comes from the purest form of the sport – karting.
"I'm always keeping an eye on who's coming through the ranks. Along with my racing Leanne (Tander's wife) and I are running a Formula Ford team now and we take more notice of what the young drivers do in karting than anything else."
Despite having won seven State Championships, a national karting crown eluded Tander during his four attempts at the Australian Championships – however, his brother was victorious in the national championships in 1993 at the Wanneroo karting venue.
"In 1993 my brother won his class and I finished third in mine – he certainly didn't let me forget that for many years. However, he now admits that my V8 Supercar Championship has got him covered," smiled Tander.
With Tander's wife, who is also a former kart racer, due to give birth to the couple's first child in July he believes there could very well be another Tander hitting the track in seven years time.
"It's a bit like any sport, the earlier you start the more natural it becomes," said Tander.
"I don't get much of a chance to get out to have some fun in a kart these days and with junior on the way I think there will be even less. However, it could be a different story when the youngster is old enough to get behind the wheel."
Practice for the 49th National Sprint Kart Championships began yesterday ahead of qualifying on Good Friday. The heat races will be contested on Saturday followed by the championship finals on Easter Sunday.