First V8 SuperTourers to test tomorrow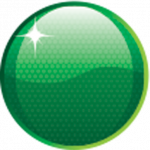 The first of the New Zealand V8 SuperTourers will get its first track run tomorrow.
Four-time Bathurst 1000 champion Greg Murphy will give the car its first shakedown at the Hampton Downs circuit.
The new car, built by Paul Ceprnich, is the first of 16 cars that will compete in a new Ford versus Holden championship in New Zealand, starting in 2012.
The category has plans for 24 cars to be in the championship by August 2012 – the half way point of the inaugural season.
The championship will effectively replace the current NZV8 class that has been the country's mainstay for the past decade.
After tomorrow's shakedown, the V8 SuperTourers team will start testing in ernest in May when the category's final technical specification will be ratified.
V8SuperTourers' CEO Mark Petch says that tomorrow's track test is a chance for Murphy to offer vital early feedback.
"We'll be trackside with Paul (Ceprnich), seeing what the car wants to go quick," Petch told Speedcafe.com.
"It will really be a system check, engineering check and just some general feedback from Murphy for a general impression."
Murphy is one of the first drivers to commit to the championship. Other drivers confirmed include John McIntyre, young gun Scott McLaughlin and former NZ touring car champion Kayne Scott.
Petch says that he is close to firming up all 16 of the drivers and teams.
"We haven't sold the 16th car, but there was a lot of enquiries on the weekend," he said.
"I've taken two calls today, but the cars are't sold until you have the money, as far as I'm concerned!
"Once we've sold the first batch, then we've got to sell another eight cars by June/July next year."