Tekno looks to two-car team in 2012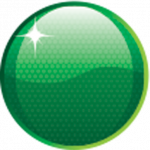 V8 Supercars team Tekno Autosports is exploring the option of running two cars in the V8 Championship next year.
The new team, entering Jonathon Webb in the Championship this year with backing from Mother Energy Drinks, has been approached by a number of identities to field an extra car in the future.
Team owner Steve Webb (father of Jonathon) says that there has been no shortage of enquiries about adding more cars to Tekno Autosport's fleet.
"I must confess, the option is pretty well ongoing. A week or two doesn't go by without someone contacting me about running a second car," he told Speedcafe.com.
"I guess that will keep coming and we'll make a decision as we progress towards the end of the year."
The Webbs started their own V8 team this year after debuting in the Main Series as Dick Johnson Racing's third entry in 2010.
After recently moving into its new purpose built facility in Yatala, Queensland, Webb Sr says that it was important to focus on getting his team established this year before branching out too early.
"At the end of the day, the economics of running a single car team is difficult," he said.
"Financially, a two car team makes more sense.
"It was important for us this year that we focus on the one car, get our act together, get our team in place, get our workshop up and running before we take on a second car.
"We made the right decision and we've proven it was the right decision. The car is going particularly well, the team has bonded particularly well and we've got a great bunch of blokes on the team."