Power diplomatic after team-mate tangle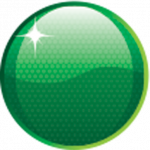 Will Power could do nothing but laugh after being taken out in the closing stages at Long Beach by Team Penske team-mate Helio Castroneves.
CLICK HERE for Speedcafe.com's race report
Power was running third with less than 20 laps to go, when he was hit from behind by the Brazilian on one of the series' controversial double-file restarts.
Power spun to the tail of the field before recovering to 10th, while Castroneves limped home 12th.
The Australian saw replays of the incident for the first time while being interviewed live on television after the race.
"I'm on the outside there, turned in… oh nice! Geez, that's pretty blatant," said Power as he saw the impact.
"I got back to 10th, but probably lost a pretty good chunk of points to Franchitti," he continued.
"It was looking like a good day here, but that's racing, and that's double-file restarts, you know.
"I don't know what to say. It's not very good, but it's racing. It's close racing, and these things happen."
Castroneves was highly remorseful after the race.
"First of all we did a hell of a job – we were running top four which was great. My goal was just to stay out of trouble," he said.
"It (the collision) was a huge mistake. I really don't understand – it's very difficult to time the double-file restarts
"I really apologise to Will. taking out you team-mate is not a smart thing.
"I've been here a very long time and I've never taken a team-mate out. This is a very tough one.
"It's unacceptable, I take all the blame – I'm really upset."