NZ date could shift to November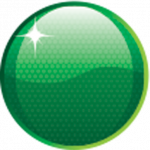 V8 Supercars continues to make major efforts to strengthen the New Zealand leg of the championship, with a move to November one option on the table.
Despite a wet Saturday that dropped the day's crowd lower than anticipated, this year's ITM400 Hamilton event crowd was slightly up on last year's figure.
V8 Supercars Chairman Tony Cochrane told Speedcafe.com that a move to a late season date is one option to boost the event's spectator attendance, with a spring date likely to yield better weather.
"Next year's calendar is not due out until the second week of October, and we're only in the second week of April," Cochrane told Speedcafe.com.
"We'd like to move this event to a time when the weather is better. But can we do it? I don't have a clue. We're months away from knowing the answer to that one."
The second half of the 2012 V8 schedule is already at capacity, so switching the New Zealand round back to November would most likely come at the expense of Tasmania's Symmons Plains event.
Hamilton's paper The Waikato Times published a story suggesting that the Hamilton street race was not secure, despite three years remaining on its contract to host the race.
V8's chief operations officer Shane Howard said that while he regarded the Hamilton event as top class, absolute confirmation of the 2012 race was still in the pipeline.
"I think we have put on a world-class event," Howard said.
"Decisions will evolve from both parties (V8 Supercars and Hamilton City Council) doing reviews and making decisions from that."