Morris gets sponsor with punch for WA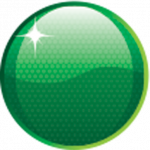 Paul Morris will carry a unique sponsor in his return to the Fujitsu V8 Supercars Series at Barbagallo Raceway.
Morris will act as driver/promotor for West Aussie boxing champ Danny Green, with his Commodore VE carrying promotion for Green's recently announced title fight with former light-heavyweight world champion Antonio Tarver at the Sydney Entertainment Centre on July 20.
The image, right, is a sneak peek of the livery that Morris will unveil in Perth on April 28.
The entry will be known as 'Green Machine Racing.'
There is also a chance that Green could do some 'special' promotions of his own at the Barbagallo Raceway circuit over the course of the weekend.
Morris is thrilled to have the support of Team Green.
"This is a cool partnership we've drummed up," Morris said.
"As someone who used to box a little bit in my younger days, I can't wait to get the Green Machine Commodore on the track for the fans in Perth so we can help promote the fight where Danny is going to knock-out one of the best in the business!
"Barbagallo is one of the few remaining circuits with real character and I've been racing their since 1992. I've been on the front row a few times here so I'm going to go hard out at it and if I don't, Danny gets a free hit!"
Green, the current IBO cruiserweight champion and a self-confessed V8 fan, is pleased with the new arrangement.
"This is a dream come true to be able to get involved with the greatest show on wheels and with a cool crew from the Gold Coast." said Green.
"V8 Supercars is a huge sporting product and this is a fantastic opportunity to promote my fight with Tarver in July in a way that is completely fresh thinking for Green Machine Boxing."
The Fujitsu V8 Series will support the Trading Post Perth Challenge at Barbagallo Raceway on April 29-May 1.