Ken Block set for Calder Park gymkhana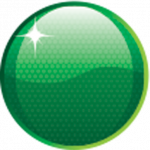 American stunt and rally driver Ken Block appears set to take his unique 'gymkhana' concept to Melbourne's Calder Park Raceway later this year.
Speedcafe.com understands that Block, who drives a part-program for the Monster World Rally Team in the World Rally Championship, will arrive in Australia a week early for this year's Rally Australia in order to undertake an Australian leg of a planned 'Gymkhana World Tour.'
Block has starred in several gymkhana videos over recent years, with the short films produced as viral advertising content for sponsors DC Shoes and Monster Energy, showing the 43-year-old Californian complete a series of breathtaking manoeuvres in his specially built Ford Fiesta.
Calder Park general manager Ian MacArthur confirmed to Speedcafe.com that Monster Energy has made a "tentative booking" of the venue for the week prior to Rally Australia (to be run from September 8-11).
"They've made a tentative booking, and we're looking forward to finalising the negotiations with Monster Energy to try and get Ken Block out to Australia later on in the year " MacArthur told Speedcafe.com.
"There's lots of things that get pencilled in here and shifted around, but we're talking with their management at the moment and hopefully we can work something out.
"I'd say probably by the end of the month we'll finalise things, because obviously we need to make sure we can set it up in time."
Calder's facility, located in the outer Melbourne suburb of Keilor, includes a road course, oval, drag strip and skidpan, as well as the space to set up ramps and other infrastructure.
"We certainly think that we've got a great facility here at Calder," said MacArthur.
"It'd be great to get Ken out here. I'm a big fan actually, I'm one of millions around the world, and it'd be great to see him out here.
"It'll certainly get plenty of attention both nationally and internationally. Anything that involves Ken Block obviously gets followed pretty closely."
It is expected that the 'Gymkhana World Tour' will also see Block and his Fiesta filming in Los Angeles and Austria during the year.
Block did not compete at the weekend's Rally Jordan WRC round, and has yet to score points in the 2011 title chase, having finished 14th in Sweden and 12th in Mexico, before crashing out on the shakedown stage in Portugal.
See below for two of Block's previous gymkhana videos, which currently have a combined total of 33,000,000 views on the official DC Shoes Youtube channel