Webber: Hamilton's win good for F1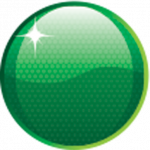 Mark Webber has welcomed Lewis Hamilton's first win of the season – saying that the Briton's victory over Webber's Red Bull team-mate  Sebastian Vettel marked a good day for the 2011 championship.
CLICK HERE for Speedcafe.com's race report
Webber recovered from 18th on the grid to finish third in a race dominated by tyre strategy.
The Australian survived an opening stint that saw him stuck outside the top 15 in a pack led by Toro Rosso drivers Jaime Alguersuari and Sebastien Buemi , before leaping into the top 10 with an early first stop.
Starting on the prime tyre, Webber's three stop strategy, and the fact he was knocked out in Q1, allowed him to run three new sets of options during the race – setting up his charge from seventh to third in the closing laps.
'It was an interesting Grand Prix I think," said Webber.
"We decided to start on the prime tyre in the first stint, which we know isn't the most desired tyre for everyone in the field, because it doesn't really have the (expected) characteristics of a hard tyre in terms of duration and things like that.
"So we got that out of the way, but it was quite tricky actually –  even with the guys I was with, it wasn't easy. Everyone was using the DRS at the same time which was pretty much predicted.
"I made a mistake at Turn 2 on my in-lap (Lap 10) – there wasn't much left in the tyres by that point. I got the car back and we really started from there.
"To still see P17 on the board after 15 laps or whatever it was… but then all of a sudden I just felt comfortable with the car, and then obviously I had a few sets of tyres left after qualifying.
"That helped a bit, so maybe that's the best way to do it all the time – not even take part in qualifying and just go from there!
"But all jokes aside, I think the guys have done an incredible job. It's a back-to-back race for us, and it's clear we haven't had the smoothest run with my car, but they haven't given up, and that was a drive for them today, and everyone at the factory."
Webber appeared pleased that his team-mate Vettel did not take his third Grand Prix victory of the season – which would have put his own title prospects in ever-increasing doubt.
"Again, congratulations to Lewis," said Webber.
"Someone finally… Seb's in the same team, but he's been on a phenomenal run, and we're all here fighting for victories.
"It's a shame McLaren won in a way, but we can't let Seb get too far away, so it's a good day for the racing I think, and a good day for us in terms of points for the team."
Webber now sits fourth in the points standings after three races – 31 down on Vettel.