Waters and Allerton strike in Darwin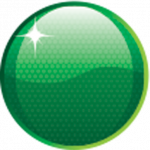 Josh Waters has taken the Viking Group Australian Superbike Championship round win at Darwin's Hidden Valley by virtue of his pole position point – after the Suzuki rider waged war with BMW's Glenn Allerton in the Northern Territory today.
Mildura's Waters took the opening 17 lap encounter from Allerton, however Allerton was fired up for the second race – knowing he had to dig deep to stop his rival from escaping with too much of a points advantage.
He did exactly that, however it wasn't easy, the two keeping the big Darwin crowd entertained.
In the end, Allerton took the second race victory from Waters – but although he won the battle, Waters still got away with winning the war.
"It's been a real battle with Glenn this weekend and a lot of fun," said Waters. "To take back-to-back wins at Hidden Valley really is all we could have hoped for.
"It was hard work in the heat but we hung in there and the pole position point ended up giving us the edge today.
"Suzuki have done an amazing job with the GSX-R1000 and I can't thank the crew enough for their dedication."
Waters was left behind the eight ball after missing the opening round – which supported the World Superbikes at Phillip Island – but is quickly closing the gap – now in fifth placing overall.
Nevertheless, Allerton still holds onto the Championship lead by some 37 points.
The next round of the Championship is in two weeks' time, supporting the V8 Supercars Championship in Perth.