Van Giz: First win is a dream come true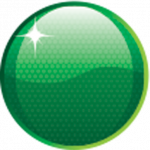 Shane van Gisbergen says winning his first V8 Supercars race – on home soil – is a dream come true.
The 21-year-old scored a popular maiden win today, beating home a gallant Lee Holdsworth.
Van Gisbergen is the first Kiwi to win at the Hamilton street track.
"It's a dream come true. It's what I've always wanted to do, so I'm pretty happy," van Gisbergen said.
"For the team, Ford, SP Tools, it's amazing. Hopefully this gives us some momentum. We've had a few shocking races, so to get a win, get some points, it's good."
After scoring eight podiums last year, and being denied his first win at the Sydney Telstra 500 on the last lap, 'Van Giz' has instantly become the a national hero, and perhaps, surpassing the popularity of his countryman Greg Murphy.
"Growing up, I used to watch Murph. I was a Murph clapper. When he drove past, I clapped for him," van Gisbergen admitted.
"Today, there was a few of those out there for me today. That was pretty cool.
"It was a pretty emotional race. We had to work hard for it. When I past Rick (Kelly), I saw everyone, the whole crowd cheering. I started making mistakes then, so there was a few "C'mon Shane, lets get it together."
CLICK HERE for a complete race report and results from today's race.