Van Gisbergen takes debut V8 race win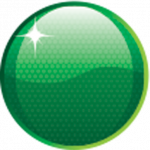 New Zealand has a new V8 Supercars hero – Shane van Gisbergen – who has taken victory in Race 6 of the V8 Supercars Championship at the Hamilton street circuit.
The 21-year-old driver, the youngest in the V8 field, held off a challenge from Fujitsu Racing's Lee Holdsworth to take his maiden V8 race win.
After threatening to win a V8 race since his debut as a 17-year-old, 'Van Giz' couldn't have picked a better track to secure his first win.
With the Kiwi fans cheering him on, Holdsworth pressured him all the way, but could not make an impression on him in the final laps.
The win is Ford's first V8 race win for 2011.
After starting 19th, Garth Tander (Toll Holden Racing Team) finished in third place from Will Davison (Trading Post FPR), Steve Owen (VIP Petfoods Racing), Rick Kelly (Jack Daniel's Racing), Alex Davison (IRWIN Racing), Russell Ingall (Supercheap Auto Racing), Steve Johnson (Jim Beam Racing) and Craig Lowndes (TeamVodafone).
Jamie Whincup and Mark Winterbottom's title challenge took a turn for the worse with an incident on Lap 20. Whincup collided with Michael Caruso, and while Caruso escaped unscathed, Whincup was slammed into by Mark Winterbottom and Jason Bargwanna.
Winterbottom was out on the spot, while Whincup got back out onto the track to takes 18th and retain his title lead.
Pepsi Max Crew's Greg Murphy was out early with a gearbox failure.
Whincup remains the championship leader after six races, now just 81 points ahead of Rick Kelly. CLICK HERE for the full points standings.

See below for the full Race 6 result
| | | | | | |
| --- | --- | --- | --- | --- | --- |
| 1 | SP Tools Racing | Shane Van Gisbergen | Ford Falcon FG | 59 | 01:34:19.8748 |
| 2 | Fujitsu Racing GRM | Lee Holdsworth | Holden Commodore VE2 | 59 | 01:34:20.6575 |
| 3 | Toll Holden Racing Team | Garth Tander | Holden Commodore VE2 | 59 | 01:34:26.0864 |
| 4 | Trading Post FPR Falcon | Will Davison | Ford Falcon FG | 59 | 01:34:28.2543 |
| 5 | VIP Petfoods | Steve Owen | Holden Commodore VE2 | 59 | 01:34:32.4021 |
| 6 | Jack Daniel's Racing | Rick Kelly | Holden Commodore VE2 | 59 | 01:34:35.1604 |
| 7 | Irwin Racing | Alex Davison | Ford Falcon FG | 59 | 01:34:35.2822 |
| 8 | Supercheap Auto Racing | Russell Ingall | Holden Commodore VE2 | 59 | 01:34:35.8649 |
| 9 | Jim Beam Racing | Steven Johnson | Ford Falcon FG | 59 | 01:34:36.6180 |
| 10 | TeamVodafone | Craig Lowndes | Holden Commodore VE2 | 59 | 01:34:38.5023 |
| 11 | Team BOC | Jason Bright | Holden Commodore VE2 | 59 | 01:34:39.9275 |
| 12 | Mother Energy Racing Tea | Jonathon Webb | Ford Falcon FG | 59 | 01:34:40.8585 |
| 13 | Fair Dinkum Sheds Racing | Karl Reindler | Holden Commodore VE2 | 59 | 01:34:43.5946 |
| 14 | Triple F Racing | Dean Fiore | Ford Falcon FG | 59 | 01:34:43.9523 |
| 15 | Jack Daniel's Racing | Todd Kelly | Holden Commodore VE2 | 59 | 01:34:47.9227 |
| 16 | Gulf Western Oil Racing | Warren Luff | Holden Commodore VE2 | 59 | 01:34:53.8513 |
| 17 | Jim Beam Racing | James Moffat | Ford Falcon FG | 59 | 01:35:20.8381 |
| 18 | TeamVodafone | Jamie Whincup | Holden Commodore VE2 | 57 | 01:34:50.3606 |
| 19 | The Bottle-O Racing Team | Paul Dumbrell | Ford Falcon FG | 56 | 01:35:22.0695 |
| 20 | Stratco Racing | David Reynolds | Holden Commodore VE2 | 48 | 01:34:58.6723 |
| DNF | Lucky 7 Racing | Tim Slade | Ford Falcon FG | 55 | 01:28:51.4257 |
| DNF | Bundaberg Racing | Fabian Coulthard | Holden Commodore VE2 | 55 | 01:28:53.1419 |
| DNF | Wilson Security Racing | Tony D'Alberto | Ford Falcon FG | 46 | 01:11:53.2337 |
| DNF | Fujitsu Racing GRM | Michael Caruso | Holden Commodore VE2 | 43 | 01:07:21.8631 |
| DNF | Jana Living Racing | Jason Bargwanna | Holden Commodore VE2 | 20 | 31:38.3157 |
| DNF | Orrcon Steel FPR Falcon | Mark Winterbottom | Ford Falcon FG | 19 | 29:26.3494 |
| DNF | Pepsi Max Crew | Greg Murphy | Holden Commodore VE2 | 9 | 17:05.0665 |
| DNF | Toll Holden Racing Team | James Courtney | Holden Commodore VE2 | 3 | 4:54.9293 |