Tander: Van Giz a winner, no longer wild child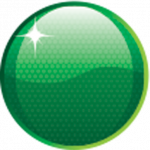 Garth Tander has complimented Shane van Gisbergen on transforming from V8 wild child to winner after his maiden V8 Supercars win today.
Tander, the 2007 V8 Supercars champ, congratulated the young driver and his team owners Ross and Jim Stone on their local win.
"It's great for Shane. We all watched him come through the series and grow. He made some mistakes. We all had our run ins with him, but to see him develop over the period of time and see where he is now is a true credit to him, and to Ross and Jimmy for taking the punt on him," Tander said.
Since making his V8 debut at Oran Park in 2007, van Gisbergen has been regarded as one of the quickest – but most unpredictable – drivers on the race track.
After scoring eight podium places last year, he is now starting to shake the wild child tag.
Tander admits that he was in a similar position at the start of his V8 career.
"I saw a lot of myself in Gizzy when he first started, crashing into a few things, but he has certainly matured now, so well done," he said.
Tander also made mention of the number of "good stories" that V8 Supercars has produced in the past few weeks.
"It's also proof that there are still plenty of good stories in V8 Supercars – what we saw with Jason Richards at the Grand Prix, Todd and Rick yesterday and Shane and Ross with their wins today," he said.
CLICK HERE for race report and results
CLICK HERE for van Gisbergen's thoughts on his maiden V8 win