Sebastien Ogier wins Jordan thriller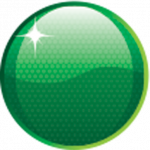 Sebastien Ogier has become the first World Rally Championship driver to earn maximum points by winning the climactic bonus point Power Stage as well as taking overall victory at the Jordan Rally.
The Citroen Total World Rally Team driver came back from a 0.5-second deficit to Ford rival Jari-Matti Latvala on the final stage, winning the Jordan Rally by 0.2 seconds – the narrowest victory margin in WRC history.
Ogier started the final day with a 31.6 second lead but facing the disadvantage of running first on the road, a task that had left Ford's Mikko Hirvonen trailing by over two minutes after the first day's stages. Hirvonen's BP Ford Abu Dhabi team-mate Jari-Matti Latvala pushed his Fiesta RS WRC to the very limit to overturn the gap, passing Sebastien Loeb in the morning and finally breaking Ogier's lead on the penultimate stage.
"Incredible," said Ogier.
"I had to push like hell today. It's an amazing feeling. Jari-Matti was so fast today and I had to drive flat out. I'm so happy to end like this."
Latvala dropped time in the middle of the final stage and at one point was 4.5 seconds down on his team-mate's benchmark time. An enormous push over the closing kilometres brought him to 0.7 seconds away from the leaders, but it was not quite enough to hold on to his overall lead.
"It was a fantastic way for the rally to finish but I'm so disappointed to lose out," said Latvala.
"It hurts when you fight so hard and lose by such a small margin. I made a few small mistakes on the final stage but I had no option to attack as hard as I could. I took big risks all day, and it nearly paid off.
"My heart was pounding on several occasions because I almost hit big rocks."
Ogier's remarkable time of 5:21.720 on the Power Stage was just four hundredths of a second faster than Hirvonen, who had preserved his tyres for a final push to secure maximum bonus points, knowing that he was too far away from the leaders to challenge them.
"We were full on it but I definitely gave it the best shot I had," said Hirvonen.
"I'm a little bit disappointed with the overall result because yesterday I struggled, but today was better."
Ogier's team-mate Sebastien Loeb seemed to have settled for third place overall after suffering from oversteer throughout the day. As usual, though, he had something extra in reserve for the Power Stage but fell just 0.3 seconds short.
"I did a big mistake near the end of the stage," said Loeb.
"I went completely wide in the sand and it felt like I lost two seconds."
Petter Solberg (Citroen) started the day in fourth place, but hit a rock and slid off the road and was unable to re-join.
Loeb's third place finish, coupled with third place on the power stage, moves him into the championship lead with 74 points to Hirvonen's 72.
Ogier's maximum points haul means he moves ahead of Latvala in the championship, lying third behind Hirvonen on 69 points with Latvala on 66.
Results : Jordan Rally
| | | | | |
| --- | --- | --- | --- | --- |
| Pos | Driver | Car | Model | Time |
| 1 | Sebastien Ogier | Citroen | DS3 WRC | 2:48:28.2 |
| 2 | Jari Matti Latvala | Ford | Fiesta WRC | +0:00.2 |
| 3 | Sebastien Loeb | Citroen | DS3 WRC | +0:27.7 |
| 4 | Mikko Hirvonen | Ford | Fiesta WRC | +2:44.7 |
| 5 | Matthew Wilson | Ford | Fiesta WRC | +5:44.9 |
| 6 | Kimi Raikkonen | Citroen | DS3 WRC | +6:14.9 |
| 7 | Federico Villagra | Ford | Fiesta WRC | +9:18.7 |
| 8 | Khalid Al Qassimi | Ford | Fiesta WRC | +9:43.7 |
| 9 | Dennis Kuipers | Ford | Fiesta WRC | +14:27.5 |
| 10 | Bernardo Sousa | Ford | Fiesta S2000 | +15:05.5 |
Driver's Championship
| | | | | |
| --- | --- | --- | --- | --- |
| Pos | Driver | Car | Model | Points |
| 1 | Sebastien Loeb | Citroen | DS3 WRC | 74 |
| 2 | Mikko Hirvonen | Ford | Fiesta WRC | 72 |
| 3 | Sebastien Ogier | Citroen | DS3 WRC | 69 |
| 4 | Jari Matti Latvala | Ford | Fiesta WRC | 66 |
| 5 | Petter Solberg | Citroen | DS3 WRC | 31 |
| 6 | Mads Østberg | Ford | Fiesta WRC | 28 |
Manufacturers Championship
| | | | | |
| --- | --- | --- | --- | --- |
| Pos | Team | Car | Model | Points |
| 1= | Ford Abu Dhabi | Ford | Fiesta WRC | 130 |
| 1= | Citroen Total | Citroen | DS3 WRC | 130 |
| 3 | M-Sport Stobart | Ford | Fiesta WRC | 43 |
| 4 | Ice 1 Racing | Citroen | DS3 WRC | 26 |
| 4 | Petter Solberg | Citroen | DS3 WRC | 22 |
| 6 | Munchi's | Ford | Fiesta WRC | 20 |