Murphy penalised, but he's still NZ's favourite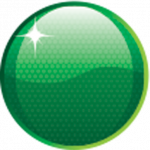 Greg Murphy has copped a 25 point penalty after a collision with Jason Bargwanna in yesterday's Race 5 at the Hamilton street track.
The Kiwi legend was caught up with Bargwanna on lap 49. Following an investigation and an admission by Murphy that he had driven in a careless manner, the stewards deducted 25 championship points.
But that won't stop Murphy from being the crowd's sentimental favourite here in New Zealand this weekend.
After winning four of the first five V8 championship events from 2001 to 2005, Murphy is royalty on this side of the ditch – even with the emergence of young stars Shane van Gisbergen and Fabian Coulthard.
But how do we know that Murphy is still the man? Speedcafe.com caught up with the punters in Hamilton and asked them "who is your favourite V8 driver?"
See below for Speedcafe.com's new instalment of 'What about the fans?!'