Moffat and Reindler in heated off-track scuffle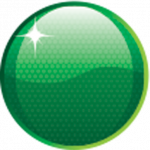 Karl Reindler has been docked 25 Championship points, and copped a firey post-race attack, after a clash with James Moffat on the final lap of today's V8 race.
Reindler collected the back of Moffat at Turn 6, spinning the Jim Beam Racing Falcon.
A disgusted Moffat approached Reindler in Parc Ferme, grabbing the West Aussie by the helmet and pushing him.
Moffat was seething after the race.
"I went up to him and said that I didn't think what he did was right, that's all I'll say there," Moffat told Speedcafe.com.
"He flat out ran into the back of my car, last lap.
"My car ended up in the wall because someone is out of their depth and doesn't know how to race cleanly. Now my boys have three days to turn around a car that is severely damaged."
Reindler says that his actions on the track were unintentional.
"He made a mistake at turn five, I caught him in the braking zone at turn six," he told Speedcafe.com.
"I went for the throttle, expecting to drive off and I was right on his bumper, but he got right out of the throttle for whatever reason. It wasn't much of a hit, there's hardly anything on his car. It was just enough for him to get turned around.
"I don't do things like that. I don't intentially turn people around. It's not in my nature.
"For him to come up after the race and threaten to take me out in a 'big way' at some stage is a bit over the top. He pushed me and grabbed me on the helmet. There's no need to make a scene. That was stupid, to be honest."
The next round of the V8 Supercars Championship will be held in Reindler's home town in Perth in two weeks time.