McIntyre snatches NZV8 title from Fogg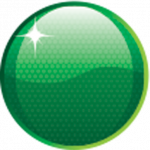 John McIntyre has won the New Zealand V8 Touring Car Championship in anti-climactic circumstances after the third race of the final round on the streets of Hamilton was stopped this afternoon.
It is McIntyre's third NZV8 title.
The race was stopped after Andrew Anderson's ITM Commodore clipped the tyres in the backstraight chicane and came to a halt, only to have a separate accident take care of David Hopper at the Bigpond sweeper – the same corner that claimed Paul Dumbrell and James Courtney in yesterday's V8 Supercar qualifying.
In a bizarre set of circumstances, with the course under full yellow, Wade Henshaw took his Falcon across the painted curb and slammed one of the safety vehicles attending to Hopper.
Officials immediately red flagged the race.
At the start, McIntyre skipped away, however Championship leader coming into the weekend – Angus Fogg – staged a stunning fightback after this morning's dramas.
Fogg rocketed through to second, but outbraked himself on numerous occasions. He was lucky to hold onto the LG Falcon at one point whilst attempting to narrow the gap to McIntyre.
After finishing this morning's race 10th, Fujitsu V8 Series driver Scott McLaughlin fired through to fifth placing in the entertaining race. Craig Baird finished behind McLaughlin in sixth.
In the end though, Castrol-backed McIntyre took the Championship by 26 points from Fogg, with Craig Baird finishing the Championship third after a less than stellar weekend on the Hamilton streets.