Hamilton wins thrilling Chinese Grand Prix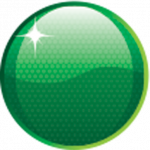 Lewis Hamilton has won a hectic Chinese Grand Prix, overcoming Sebastian Vettel's Red Bull in the closing laps to take his first victory of the season.
The race was a battle of pit strategies, with the three-stopping Hamilton benefiting from running seven less laps on the prime tyre in his final stint, compared to the two-stopping Vettel.
The two World Champions battled hard for multiple laps before Hamilton made the race winning move into Turn 7 on Lap 52 of 56.
Mark Webber, Jenson Button and Nico Rosberg filled the top five having all chosen the three-stop strategy.
Webber, who started from 18th on the grid, stormed through the pack in his final stint – completed on a brand new set of option tyres.
Lapping up to three-seconds faster than his rivals, Webber passed Rosberg with three laps to go, before stealing the final podium spot from Button on the penultimate lap.
Ferrari team-mates Felipe Massa and Fernando Alonso finished sixth and seventh after two-stopping, while Michael Schumacher, Vitaly Petrov and Kamui Kobayashi completed the top 10.
Drama struck before the race had even begun, with Hamilton only just making it out of pitlane in time to take his place on the grid, after his team frantically attended to a reported fuel leak in the airbox of his Mercedes engine.
When the race got underway, it was Jenson Button who assumed the lead, with a slow-starting pole-sitter Vettel dropping to third as Hamilton scythed down his inside into Turn 1.
The leaders continued in that order until Lap 13, when Vettel passed Hamilton at the penultimate corner, before following Button into the pitlane.
Incredibly, Button pulled into Vettel's pit box, surprising the Red Bull mechanics, and costing Button a position to the German.
Hamilton ran one lap longer in his first stint and lost out Vettel, Button and a surprisingly competitive Felipe Massa to run fifth.
Rosberg, who had pitted two laps before Button and Vettel, assumed the lead for the next phase of the race, before Button kicked off the second round of stops on Lap 25.
Rosberg and Hamilton made their second stops on Lap 26 and joined Button in choosing more soft tyres – locking themselves into three stop strategies.
Vettel then took the lead before making his second and final stop on Lap 32, taking on the hard tyres.
Button and Hamilton returned to the pits for their final stops on Laps 38 and 39 respectively. Hamilton rejoining in fourth position and soon rounded up Robserg and Massa to be second with 12 laps remaining – setting up the race's thrilling conclusion.
Webber was able to storm through on new options at the end thanks to starting on the primes. The Australian found it hard going in the early stages, running outside the top 15 before making his first stop on Lap 11.
The Red Bull driver was up to 11th by Lap 18 thanks to short-pitting, before returning for more tyres on Lap 26. Webber's final stop then came with less than 15 laps remaining, allowing him to charge through from seventh to third by the flag.
The two-stop strategies hurt the Ferrari drivers, with Massa falling from second to fifth after making his final stop on Lap 34. The Brazilian's prime tyres had to last 22 laps to the flag, while team-mate Alonso was even worse off having made his final stop a lap earlier.
See below for the race result
| | | | | |
| --- | --- | --- | --- | --- |
| 1 | Lewis Hamilton | McLaren-Mercedes | 56 | |
| 2 | Sebastian Vettel | RBR-Renault | 56 | +5.1 secs |
| 3 | Mark Webber | RBR-Renault | 56 | +7.5 secs |
| 4 | Jenson Button | McLaren-Mercedes | 56 | +10.0 secs |
| 5 | Nico Rosberg | Mercedes | 56 | +13.4 secs |
| 6 | Felipe Massa | Ferrari | 56 | +15.8 secs |
| 7 | Fernando Alonso | Ferrari | 56 | +30.6 secs |
| 8 | Michael Schumacher | Mercedes | 56 | +31.0 secs |
| 9 | Vitaly Petrov | Renault | 56 | +57.4 secs |
| 10 | Kamui Kobayashi | Sauber-Ferrari | 56 | +63.2 secs |
| 11 | Paul di Resta | Force India-Mercedes | 56 | +68.7 secs |
| 12 | Nick Heidfeld | Renault | 56 | +72.7 secs |
| 13 | Rubens Barrichello | Williams-Cosworth | 56 | +90.1 secs |
| 14 | Sebastien Buemi | STR-Ferrari | 56 | +90.6 secs |
| 15 | Adrian Sutil | Force India-Mercedes | 55 | +1 Lap |
| 16 | Heikki Kovalainen | Lotus-Renault | 55 | +1 Lap |
| 17 | Sergio Perez | Sauber-Ferrari | 55 | +1 Lap |
| 18 | Pastor Maldonado | Williams-Cosworth | 55 | +1 Lap |
| 19 | Jarno Trulli | Lotus-Renault | 55 | +1 Lap |
| 20 | Jerome d'Ambrosio | Virgin-Cosworth | 54 | +2 Laps |
| 21 | Timo Glock | Virgin-Cosworth | 54 | +2 Laps |
| 22 | Vitantonio Liuzzi | HRT-Cosworth | 54 | +2 Laps |
| 23 | Narain Karthikeyan | HRT-Cosworth | 54 | +2 Laps |
| Ret | Jaime Alguersuari | STR-Ferrari | 9 | Wheel |
CLICK HERE for the points standings after three races