GRM drivers docked 25 points after Race 5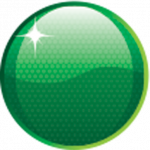 Both Garry Rogers Motorsport drivers are 25 points down in their V8 Supercars Championship chase after stewards imposed penalties following yesterday's drama charged ITM400 Hamilton opener.
Michael Caruso had his points deducted for the collision with David Reynolds. Officials deemed Caruso had driven carelessly in the incident.
His team-mate, Lee Holdsworth claimed immunity for short-cutting turn four. When stewards investigated the incident, in their opinion the claim could not be substantiated, so he too was docked 25 points.
Another to feel the wrath overnight was reigning Champion James Courtney. He had 10 seconds added to his race time after not starting in the correct grid position.
In other news from the stewards, Kelly Racing withdrew its protest regarding the Craig Lowndes/Rick Kelly incident at the Formula 1 Australian Grand Prix. Speedcafe.com understands that Craig Lowndes and Rick Kelly discussed the matter after qualifying yesterday and resolved the issue internally.
The incident between Jason Bargwanna and Greg Murphy from yesterday's race is still under investigation.